What is Workplace Giving?
Workplace Giving is a simple and effective way to donate to charities directly from your pay. The Good2Give Workplace Giving Platform is an easy and secure way to give a regular or one-time donation directly to charities that matter to you.
Help
Fulton Smith

reach their target

Donations big & small make a difference
Donate Now
Donate now using your credit card or PayPal account using our secure payment gateway and recieve a tax deductible receipt emailed directly to you
link copied to clipboard
saving changes, please wait..
page successfully updated
error saving changes
file size exceeds 512kb.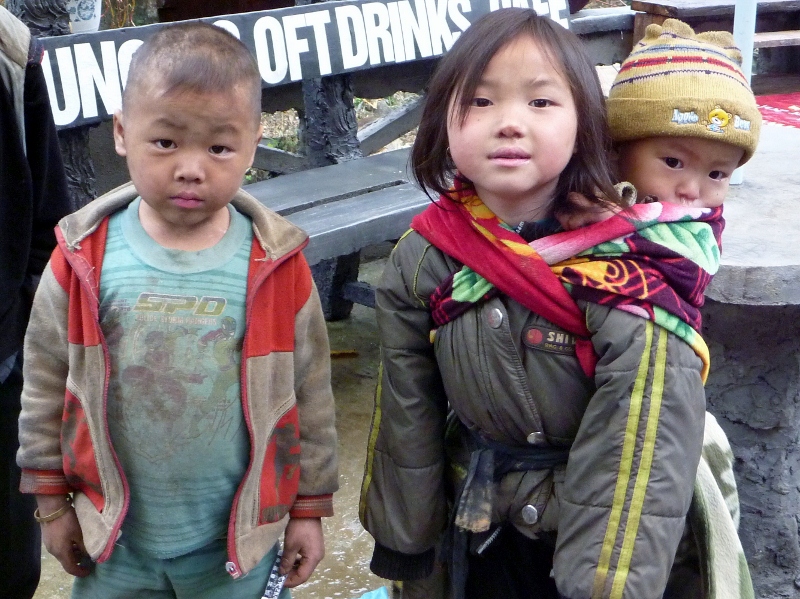 $8,915

of

AUD

$7,000 target.
Raised by 0 people in days for Blue Dragon Children's Foundation
Biggest Supporters
AUD $2000.00
Fulton Smith
AUD $250.00
Frank Terranova
Rally Indochina for the Blue Dragon Children's Foundation
Story
Update 01 May 2013 - back in Australia!
Hello all,
I've just arrived back from Vietnam and the end of Rally Indochina 2013!
The Rally raised over $47,000 for Blue Dragon Children's Foundation – funds that will go a long way in the fight against child trafficking.
One on the highlights of the trip was visiting the Blue Dragon community centre near Hue. The centre is in the heart of a fishing village and where the families are predominantly very poor. This has provided great opportunity for child traffickers to convince families to allow their kids to be taken to Ho Chi Minh City (Saigon) where they will be provided food, shelter, training and an income. Of course this isn't the case and the children are placed in 'sweat shop' clothing factories working up to 18 hours per day and sometimes without seeing outside the factory (room) for months on end. The good news is that Blue Dragon have almost broken the 'business model' of the traffickers in this area, the bad news is that the 'traffickers' are moving to more remote and inaccessible areas to ply their trade. Sadly this is now including trafficking young girls for prostitution in Southern China.
So enough of the depressing news! The good news is that the money raised will be used specifically for anti-trafficking initiatives.
Those of you waiting to read about my exploits of the 'classic' Urals …. read on!
On arrival in Hanoi we had a welcome reception dinner hosted by the organisers of Rally Indochina. We were met by Michael Brosowski, the Founder of Blue Dragon, who outlined the work of the Foundation and how the monies raised from the Rally would be spent. The Ambassadors' of the UK and New Zealand were also there to meet us. The Ambassadors' are great supporters of the charity.
The next morning we visited Blue Dragon's head office in Hanoi and were briefed by the staff on its activities in more detail. They gave us some case studies of the kids rescued and how their lives have turned around for the good. It reinforces how much difference can be made to lives given a small amount of opportunity!
Before we began our ride we met with Charlie Boorman (of Long Way Round and Long Way Down fame) and he rode with us on the first day. A very nice guy!
We then left Hanoi on our 1970s' Ural motorcycles – each one with a different personality – with mine affectionately known by me as 'the beast' (photo attached). She's very temperamental and not an early riser (difficult to start early in the morning!). The first day was a 140km trek passing through farming land of paddy fields and limestone mountains. No doubt about it – riding in Vietnam is an experience. Road rules don't really apply – it's more about 'reading' what is happening in the flow of traffic and 'adapting' your riding style to suit. The bigger you are the more 'right of way' you have and you use your horn all the time. It all seems to work! I encountered a lot of livestock meandering on the roads – water buffalo, countless dogs, chickens, cattle and goats. I was navigating past them all really well until I come across some geese about to leave the road verge and meander across the road. A few toots of the horn should see them retreating ….. until I noticed that the horn sounds like a mating call for geese! They kept coming, I swerved, and we all survived!
We stayed in a traditional village that evening and were entertained by a cultural performance by ethnic minority musicians and dancers. I was invited to the stage to do a traditional pole dance (no, not that type of pole dance!) where you step over bamboo poles being slapped together – almost like hop scotch where, if your time is out, you can break an ankle.
We left next morning for what will be our longest day (in distance terms) of the rally – some 300kms. In Australia this distance may not seem much however, in Vietnam, travelling through villages, across seemingly never-ending road constructions, playing chicken with … well, chickens, and waving to the kids, the trip takes all day. We travelled to Vinh on the coast and at one stage we went through mist and showers over mountain ranges with sweeping curves … with about 20 metre visibility! Very scary!
Vihn was levelled by US naval guns during the war and has been rebuilt over the past 35 years.
The following day provided me with my first 'trail bike' riding experience. After incessant showers we turned up at a road construction site along the Ho Chi Minh Trail (Highway) which was like muddy treacle. One by one a few of the riders came to grief, slip sliding until they were eventually came off their bikes and were lying in the mud! And yes, I was one of them. Fortunately a 'slow speed' fall – I was practically standing still when it happened. Red mud sticks like proverbial baby's s##t. We finally arrived at ort overnight stay in Phong Nha. We visited the Phong Nha cave which was a shelter for the local civilians and military during incessant bombing raids by the South in the war. Our guide was a 60-year old survivor and who was a North Vietnamese soldier at the time. He lost 28 of the 30 men in his infantry company. We travelled 280km today!
The next day we visited the Paradise Cave near the Phong Nha – Ke Bang National Park. The cave was only discovered in 2005 and opened to the public in 2011. The cave is 30km long and the public has access to the first one km (another 7kms will be opened up over the next couple of years). The cave is spectacular and although the area is difficult to access (it's not on the 'known' tourist trails) it would be a highlight of any trip to Vietnam.
We then gained special permission to traverse the national park on our motorbikes – again, the scenery was spectacular! The winding roads moved up, down and around a number of mountains and again we struck misty 'drizzle' that made visibility 'interesting'! Travel today was 90km.
The next day we arrived in Khe Sahn and visited the airfield that was under siege for 2 months during the Vietnam war (locally known as the American war!). Over 270 US Marines were killed, along with 2,500 South Vietnamese troops, and somewhere between 15-20,000 North Vietnamese. The battle was a prelude to the famous Tet Offensive. The day's ride was 170 km.
Early the next morning we headed off to do 270km up towards the Laos border from the coast then back down into Hoi An – this was our last major riding day. Hoi An was a traditional capital of Vietnam and many of the houses in the traditional section of the town remain as a tourist mecca. WE remained in Hoi An for a couple of days to freshen and clean up before our final half day ride to Danang airport and our flight to Hanoi.
While in Hanoi we had a farewell dinner where we were able to present the cheque for funds raised to Michael of Blue Dragon. In reality the funds, being collected since late last year through donors such as many of you, are already being applied. Michael was able to tell us that the day before some 14 children had been rescued from 4 clothing factories in Ho Chi Minh City and were being repatriated to their homes and families. One child was a 10-year old girl.
The traffickers give the children phones in front of their parents and tell them that these are provided so that they can call anytime – then promptly take the phones off them when they leave the village. When police retrieved the 10-year old's phone from the factory owner they noticed that she had 100 missed calls (it stops counting at 100!). I couldn't imagine, as a parent, what it would be like to go through that. Funds raised by the rally were used to fund the Blue Dragon investigation and track down the kids, and then to repatriate them home to their families. Blue Dragon, through other financial avenues, will get the kids into school and support the families to develop sustainable employment or income. While we were in Hue we saw a Blue Dragon initiative of assisting families to build sustainable businesses in fish farming. For around $500 per family a fish 'net' farm can be built and financially supported until the fingerlings grow out for sale).
It's probably easy for some of us to question how parents could be convinced to separate from their kids, however the families are very uneducated and impoverished. They just want the best for their children and the 'convincing' traffickers seem to provide a life-line to provide a better opportunity for their children.
Vietnam is undoubtedly a beautiful place – the scenery, the people … and the food! The culture and the history are rich and interesting. The country does face its challenges and poverty is at the heart of it. Once again thanks so much to my sponsors for assisting with donations, and supporters for your encouragement, to make a difference.
P.S. The other riders on the Rally are from the US, UK, Australian and New Zealand. A great bunch of people - all with amazing life stories – and all with a common purpose of raising money for a fantastic charity and enjoying a bike ride!
Update 3rd April 2013 - about to leave for Vietnam!
Hello all,
I fly out this coming Sunday to begin the charity ride in Vietnam. The 1,500 kilometre ride begins on Wednesday and I'm as prepared as I can be. I even have a leather jacket that makes me look like the 'Fonz' (ok, so from a great distance and without the 'hair').
As you'll note from my previous e-mails, I've been in intensive motorcycle training since taking up the challenge of the charity ride. Alongside the riding I've been researching 'riding in Vietnam' (some very scary blogs of intrepid travellers – but all agree it's worth the ulcers!), Ural motor bikes (a Russian copy of the BMW … engineered just before WW1 … and has remarkably stayed the same since!) and more about the charity we are riding for - Blue Dragon Children's Foundation (to date they have sent 2,621 kids back to school and have rescued 272 trafficked children).
I can't thank you all enough for your kind donations to the charity and your messages of support to me. It has been really very much appreciated. Your donations in particular will make a big difference to the kids – a few dollars goes a very long way in Vietnam, literally changing lives.
The training hasn't been all plain sailing! Yes, I had my (apparently) obligatory motorcycle accident. Not too much damage done – some skin off and a few cracked bones (two in the wrist and one on the elbow). I did it in front of two ambulance teams who were having a break at a coffee shop – so I was in good hands!
Everything else is lined up - vaccinations completed, visa organised, backpack filled, 'clingy koala' toys for the kids sorted!
I'll communicate to my sponsors while on the trip via the 'making a difference' website e-mail (Vietnam infrastructure isn't too great so it won't be often). To everyone else – I don't want to overload or bother you with updates (unless you let me know you'd like them) so I'll send through a final trip report when I get back.
Once again, thanks everyone!
Update 3rd February 2013
Hello all,
Well it's only 8 weeks to go before I head off for the charity ride in Vietnam. The latest news from the organisers is that around 20 riders from around the world have signed on and, with $2,000 a minimum contribution from each rider, around $40,000 has already been raised for Blue Dragon Children's Foundation. A massive thanks to all who have sponsored me to date - along with my own $2,000 contribution, your kind donations of a further $4,500 will make a big difference to the charity.
As many of you are aware, when I signed up for the ride I hadn't been on a motorbike before. I now have a licence, a motorbike (admittedly an old Honda 250cc), and about 400kms of motorcycling under my belt (all without falling off just yet!). Admittedly not much experience but I expect to have a lot more time on the bike before I head off on the 7th April.
It certainly has been a steep learning curve!
Trying to replicate riding conditions that I'll be facing in Vietnam is difficult. Although I've had to manoeuvre around some ducks on the roads around Samford, I'm struggling to find wandering buffalos, chickens, dogs and goats to build my evasion skills. Also I've noted that most Australian drivers remain on their side on the road - I'm reliably informed that if there is 'spare' road in Vietnam, someone will use it. I've been woken up at 2.00am by mental images of riding into a 'vehicle tsunami' of a bus being overtaken by two taxis, four cars, with motorbikes and bicycles scattered in between!
Apparently road rules are easy to remember – the right of way is dictated by the size of the vehicle - so give way to everything! I'm also taking the advice of organisers - "use your horn ALL the time" - not easy on my neighbours when I head off for my 7:00am rides!
Another piece of advice that I've taken to heart is "view every single human or animal on or near the road as a potential accident victim" - Great! I can see myself pushing my motorcycle the 15oo kilometres!
I'm really looking forward to seeing the work of Blue Dragon in action. The regular updates I receive from the organisers about the Charity's work, reinforces the difference that the funds raised will make to kid's lives.
I'll send through one more update before I head off - thanks again for your support!
In the beginning ....
Hello all,
I'm taking part in Rally Indochina in April 2013 to raise awareness and funds for the Blue Dragon Children's Foundation in Vietnam. Rally Indochina is a 1,500 kilometre journey through northern and central Vietnam on restored Russian-made 650cc Ural motorcycles.
Blue Dragon works with street children, victims of trafficking, children with disabilities, and families living in extreme poverty - on boats, in tents or shacks - and who can't afford to send their children to school.
The Charity supports the most disadvantaged children to break the cycle of poverty by providing individualised care and helping them to re-engage with education and training, while supporting their physical, social and psychological needs.
For more information on Blue Dragon and the great work they do go to www.streetkidsinvietnam.com.
A couple more points!
I have fully paid for my involvement in the rally (e.g. airfares, accommodation, meals … the lot) - so any donation that you can make will go directly to Blue Dragon;




The mandatory minimum fundraising effort to participate in the rally ($2,000) has already been paid by me - so any donation that you make will provide 'additional ' funds to the charity; and




I realise that you are probably getting a lot of requests from charities (they are all doing it tough) so please don't feel any obligation to donate – I'll still love you!
And another really important point!
I have no motorcycling experience! (I passed my five-question exam last week for my learners permit and I'm attending a 3-day 'learn to ride a motorbike for dummies' course starting this weekend) so I'll keep you up-to-date on my two-wheeling progress …. if only for your mirth and merriment!
I'll keep you updated over the coming months on how my preparations (and motorcycle riding skills) are coming along and how your donations are contributing to some great Blue Dragon initiatives for street kids in Vietnam!

P.S. The photo on this page was taken by me of some kids in a remote / rural community in northern Vietnam early last year.
Thanks for your consideration,
UPDATE 16th November 2012
After 13 hours of competency-based motorcycle training I now have a licence to ride (and hopefully safely!). Next step is to practice my new two-wheeling skills (although I have a strong urge to add training wheels .... but that seems whimpy .... apparently!)
UPDATE 23rd November 2012
Had an old friend call from ABC Radio today - Phil Smith has a show on Radio National and he interviewed me for his segment 'Off Ramp'. Phil was a Reservist when I was a Photographer in the RAAF - he's an extremely talented journalist and a wonderful human being. We spoke about the Blue Dragon Children's Foundation and my 'preparation' for the trip ... aka "idiot goes abroad to ride an old Russian motorbike in Vietnam with no experience and newly-gained licence!"
Thanks for your support Phil!
UPDATE 3rd January 2013
Happy New Year everyone! I'm now the owner of a 2006 Honda CBF250 motorbike which I purchased to practice for the ride. Thanks to everyone who was keeping an eye out for a bike - I eventaully found an Army guy who was posted and needed to sell the bike. He continued with the sale even after I told him that I'm ex-Airforce! ( ... and yes I checked the brakes after I bought it!). I've clocked up about 80km on it so far and off for another ride this afternoon - certainly growing in confidence and cursing 'expletive deleted' car drivers!
Wishing you and your families a great 2013 - only 13 weeks to go before I head off to Vietnam.
Fulton
read more
All
Donations

0
Activity

0


There is nothing to show from any feeds at the moment.

There are no current donations or activities for this user.
The fitness feed has been disabled by the page owner.

Blue Dragon Children's Foundation
Blue Dragon is an Australian NGO that reaches out to kids in crisis throughout Vietnam. Our residential facilities, centres, and programs give children and youth a new chance in life: the chance to have a home, a good education, and a happy, stable life. We aim to break the poverty cycle by offering education, training, and job opportunities to those who need them the most: street kids, child victims of trafficking, and the rural poor. For more information, please visit our website - click here
read more
Created by
Fulton Smith
for Blue Dragon Children's Foundation

AUD $8,915 of AUD$7,000 target
0 people in days
Please make sure you are LOGGED IN. You can only join a Team Leader page if you are logged in and have an Individual page created. If you do, it will be displayed here once you've logged in. If you don't, please return to the 'home page' and follow instructions on how to create your Individual page.