link copied to clipboard
saving changes, please wait..
page successfully updated
error saving changes
file size exceeds 512kb.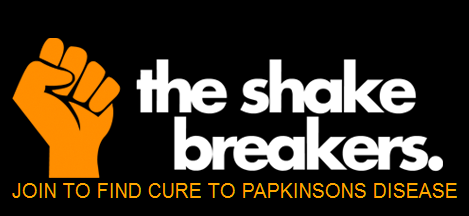 $33,963

of

$100,000

target.
Raised by 0 people in days for Shake It Up Australia Foundation
Biggest Supporters
$15,950.00
Offline Donation
The Shake Breakers take on the World's Toughest Mudder
Story
On November 14 your friends Ryan Scott, Chris Bassett, Anthony Collins and Ben Williams will be making the trip to NY in the US to compete as a team in the Worlds Toughest Mudder Championships. If you've never heard of the event I would encourage to watch the following video:



The event is similar to the Tough Mudders we all have had the fun in doing, however harder; More Obstacles, More Mud and continuous for 24hrs in the US winter!

Such a event offers a great amount fulfilment for us just to be part of and it also provides us with an opportunity to use our Fitness and Craziness to benefit the lives of others. For a few personal reasons we have decided to make "Shake it Up" Parkinson's Charity the driving force behind our mission. Please take a moment to check them out;

http://shakeitup.org.au/
Here Shake It Up founder, Clyde Campbell, shares a message of support:


WE NEED YOUR HELP!

As the foundations for such an event are being laid, we would like to extend our arm towards all of you and ask for your help. We have set a team goal of raising $100,000 for "Shake it Up". This would provide the charity with a major boost towards being able to make substantial progress in their research for a cure. At this stage we are not asking for donations, instead we would like your knowledge, experience or ideas. We are motivated, committed and will not stop at anything! We will meet our goal and we will go to NY and WIN The Worlds Toughest Mudder!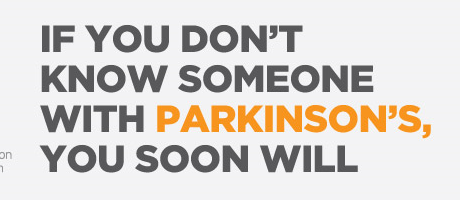 read more
All
Donations

0
Activity

0


There is nothing to show from any feeds at the moment.

There are no current donations or activities for this user.
The fitness feed has been disabled by the page owner.

Shake It Up Australia Foundation
[b][size=120]Shake It Up Australia has a clear mission: To find the cure for Parkinson's[/size][/b] There are an estimated 70,000 Australians living with Parkinson's with another 32 diagnosed every day. 20% of those diagnosed are under 50 years old. [b]With your help we can change this![/b] Shake It Up has partnered with the Michael J. Fox Foundation for Parkinson's Research to fund world's best research in Australia targeted at finding better treatments and ultimately a cure. [b]100% OF YOUR DONATION GOES DIRECTLY TO RESEARCH.  THAT'S RIGHT 100%![/b]  [size=80]Our founding directors cover all general expenses of the Foundation ensuring every cent of your donation makes a real difference in the quest to find a cure for Parkinson's.[/size]   [b][size=150]About Shake It Up[/size][/b] Shake It Up Australia Foundation together with our partner at The Michael J. Fox Foundation are the largest non-government funder of Parkinson's research across multiple insitutes in Australia.   Founded in 2011 we have funded over $2.8M in research targeted at finding better treatments and ultimately the cure. The Foundation was established by Clyde Campbell, a father of three and business owner who was diagnosed with Parkinson's disease in 2009 at the age of 44. Clyde set out to find out as much as he could about the disease and determine what he could do in a practical sense to assist. His search led him to the Michael J Fox Foundation for Parkinson's Research (MJFF) in the United States and the remarkable work they do to fund medical research targeted at finding better treatments on the path to a cure for Parkinson's disease. The approach MJFF take to assessing, funding and project managing world's best research all over the globe eliminates redundancy, ensures efficiency and unites the global community in the quest to find a cure. Clyde realised that funding Parkinson's research was the best thing that he could do to help himself, his family and the 100,000 other Australians living with the disease. With that clear in his mind Clyde founded Shake It Up Australia Foundation (SIUAF) to give other Australians the opportunity to join his quest. [size=150][b]How you can join the fight to cure Parkinson's[/b][/size] The research we are funding comes at a cost and we need people committed to making a world without Parkinson's disease a reality to join our fight. Some ways you can contribute include: •    Donate to research now •    Run an event for Shake It Up •    Participate in an event and encourage others to sponsor you •    Become a project partner •    Become a corporate partner •    Become an ambassador •    Volunteer •    Subscribe to our newsletter •    Register for clinical trials To learn more about how you can be a part of the answer please go to our website and get involved. [url=http://www.shakeitup.org.au]www.shakeitup.org.au[/url]
read more
Created by
THE SHAKE BREAKERS
for Shake It Up Australia Foundation

$33,963 of $100,000 target
0 people in days
Please make sure you are LOGGED IN. You can only join a Team Leader page if you are logged in and have an Individual page created. If you do, it will be displayed here once you've logged in. If you don't, please return to the 'home page' and follow instructions on how to create your Individual page.