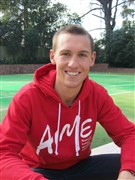 James Goswell

Expires
Thursday, 13 December 2012
#AIMEfor Kona
Hi Team!
It's time to #AIMEfor Kona!
On October 13th this year I'll be lining up to race in the Ironman World Championships in Kona! I'm thrilled to have the opportunity to take part in such an iconic event and I'd love for you to jump on board with me!
Alongside my training and preparation for the event, I will be raising funds for the AIME mentoring program. The AIME program teams Indigenous high school students with university mentors for a series of workshops focused on spreading the message that Indigenous success = Australian success. One of the goals of AIME is to have Indigenous high school students finishing school at the same rate as all Australian kids.
I've been involved with AIME as a mentor since 2010 and I can say that it has been the most fun and most rewarding part of my university experience to date. Ben Bowen, my AIME Sydney City program director in 2010 and 2011, had himself raced at Kona and he inspired me to really go after my dream of racing on the Big Island.
It costs $3,000 to see an Indigenous high school student through the AIME program, so this is my fundraising goal as I #AIMEfor Kona.
Share the journey with me on Facebook, on Twitter (@jamesgos and #AIMEfor) and through my blog (jamesgoswell.com).
With the help of my sponsors I'll be putting together some sweet competitions and would love to see you get involved and win something!
Let's do this!
Update: Team, we've done it! Together we've reached our target of fundring one more Indigenous high school student through the AIME program in 2013! Thank you for your support, it really means a lot to me, and it makes a big difference on race day. Looking forward to lining up now in the waters off the Kona Pier!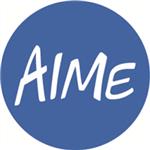 AIME - Australian Indigenous Mentoring Experience
AIME works around Australia providing mentoring and educational services.
AIME engages over 2,000 Indigenous high school students and 1,000 university students across Australia. Our workforce is over 1000 volunteer university students from a diverse range of backgrounds.
Our goal is for all of our students to complete school and progress to university at the same rate as all Australians. For students not progressing to university we target 100% transition to further study or employment. In 2013 AIME engaged over 2,000 Indigenous high school students and 1,000 university students across Australia and our goal is to reach 10,000 by 2018.
AIME has proven to dramatically improve the chances of Indigenous kids finishing school. Our current group of year 11 students progressed from year 10 to year 11 at a higher rate than their non-Indigenous peers! Together with our Mentors and Mentees, AIME is building a generation of future leaders who strive to create a culture where for every step you take forward in life, you throw your hand back and bring someone with you.
Connect with AIME on Facebook, Twitter, YouTube and the AIME Website.
FUNDOMETER
Target
$3,000
Raised So Far
$3,822
Biggest Supporters:
Go Natural: $500.00
James Goswell: $250.00