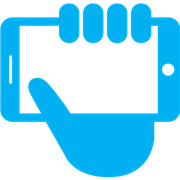 iPhone Camp Out

Expires
Friday, 2 October 2015
iPhone Camp Out
Want to support Mission Australia and get a new iPhone?
We auctioned off the latest phone, as well as other tech, with all proceeds going to Mission Australia.
Thanks to a lot of generous donations, we have raised over double the target!
And it only took camping outside the Apple store for 17 days ;)
As we all salivate over the latest technology, let's not forget about those in need.
Support Mission Australia helping the homeless while waiting (impatiently) for the latest iPhone!
Or are you more of an Android kind of person? Or (gasp) Windows Phone?
Whether you abstain from the Apple mania, go camp out like a true believer (or order it online like a sane person), it's still a good cause!

Can we Aussie technology lovers raise $5,000 before the launch of the 6s?

Mission Australia
Over 155 years Mission Australia has learnt that the paths to independence differ for everyone. This informs how we work, alongside our partners, to help people secure jobs, receive an education, find housing and develop life skills. We all stand together with Australians in need, until they can stand for themselves.
FUNDOMETER
Target
$5,000
Raised So Far
$10,203
Biggest Supporters:
Jennifer Cramond: $5,000.00
Jennifer Cramond: $1,395.00