What is Workplace Giving?
Workplace Giving is a simple and effective way to donate to charities directly from your pay. The Good2Give Workplace Giving Platform is an easy and secure way to give a regular or one-time donation directly to charities that matter to you.
Help
Rylan Urban

reach their target

Donations big & small make a difference
Donate Now
Donate now using your credit card or PayPal account using our secure payment gateway and recieve a tax deductible receipt emailed directly to you
link copied to clipboard
saving changes, please wait..
page successfully updated
error saving changes
file size exceeds 512kb.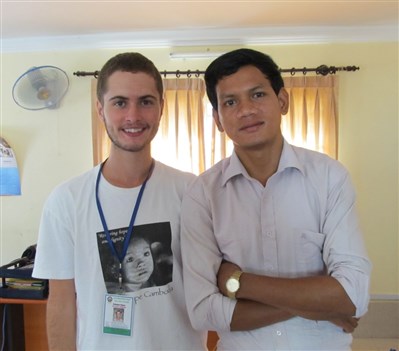 $2,033

of

AUD

$7,500 target.
Raised by 0 people in days for NEW HOPE CAMBODIA
Biggest Supporters
AUD $500.00
Clarence Campbell
Needed Support for Mondul 3!
Story
Hey guys,
So as some of you already know, I have spent the last couple weeks volunteering at an NGO called New Hope Cambodia. I have been so impressed by the organization that I decided to start a fundraiser due to terminate on my last day, May 9th. I have set an ambitious goal of raising 7500USD for the Outreach department – an amount that will have an enormous impact on this this small community! And because I've already been volunteering in Outreach for a couple weeks, I've also been able to put together (information below) an honest, 'inside look' as to what it is we do, EXACTLY what your money will be used for, and why it's needed now.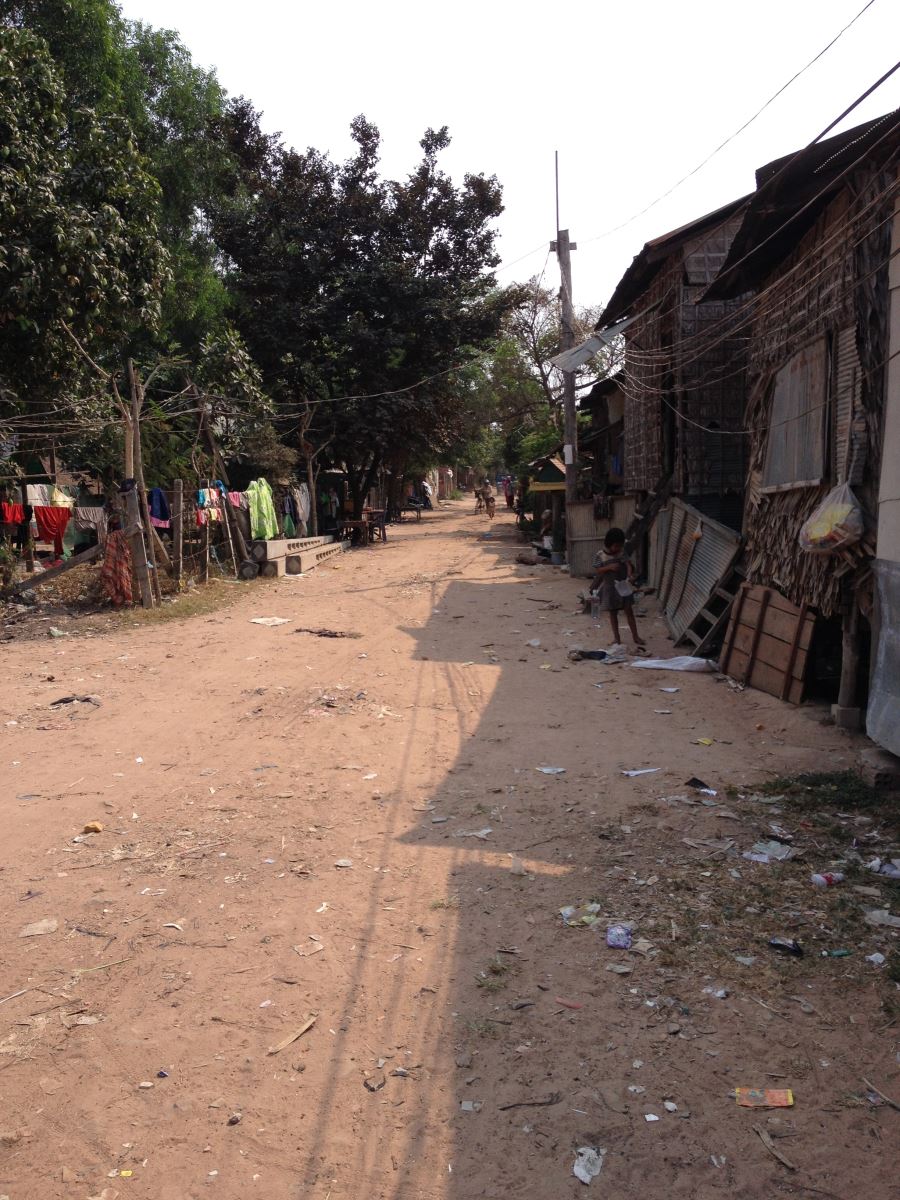 A Picture From the Villiage
New Hope Cambodia:
In 2007, situated within one of the poorest 'slum' areas of this war-torn country, New Hope Cambodia was born inside a makeshift, grass hut school purchased by a local Khmer, Mr. Sot Kemsour. Just seven years later, NHC now consists of a full size school, health clinic, outreach department, women's shelter, family shelter home, training restaurant, and much more (see NHC website). Educating over 1000 children daily, and employing over 70 local Khmer staff – many of which are old NHC students – NHC runs on the model of 'teaching people how to fish, instead of giving fish to people', in effort "To restore hope, dignity and promise to these once proud and prosperous people."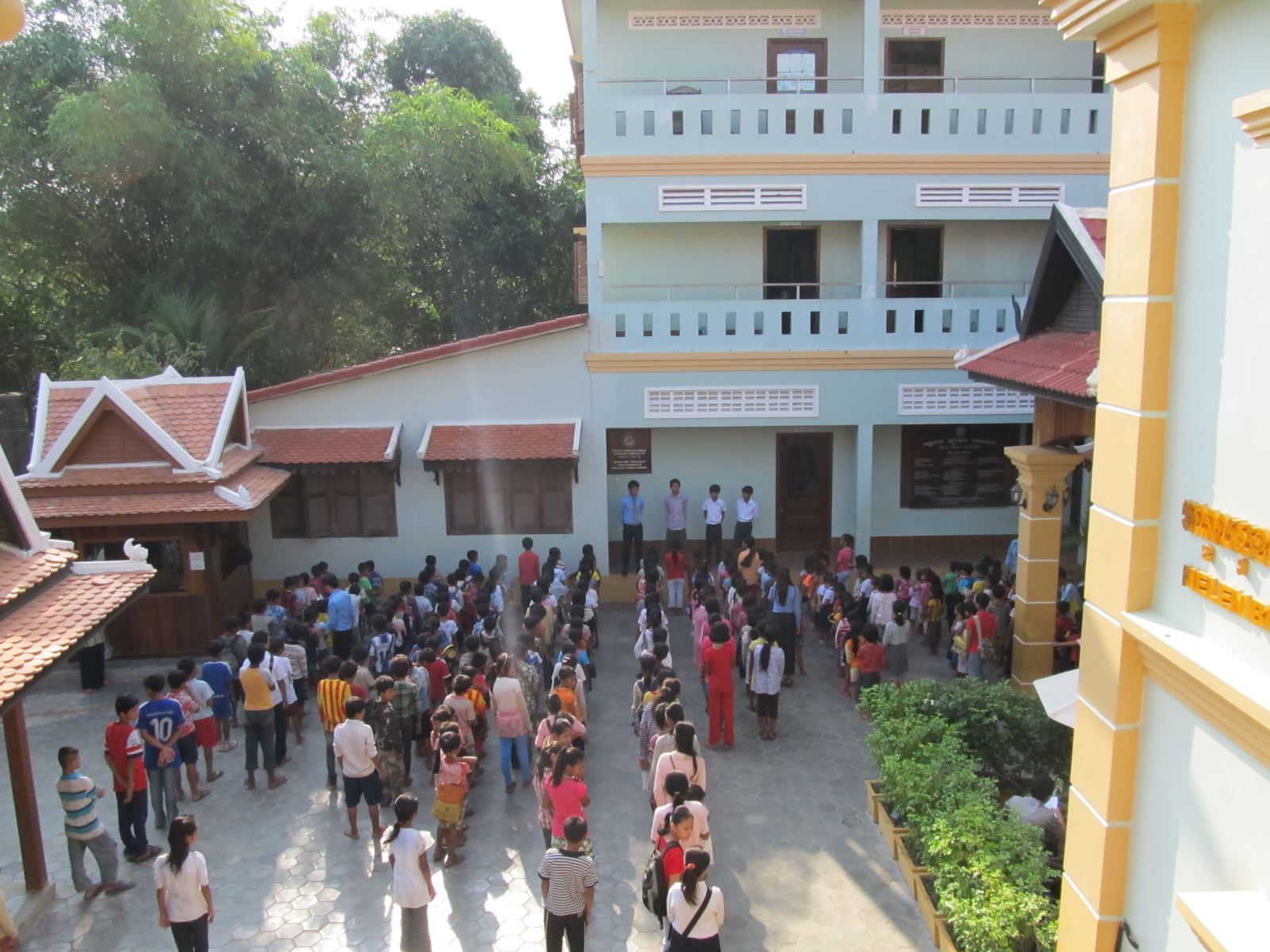 Morning Assembly Outside the School
Outreach department:
Although the rest of NHC has its aims on education and career building, the outreach department was established in effort to combine this approach along with addressing the immediate needs of the community. We currently look after 338 sponsored families (this number grows every week), providing them with rice, sauces, garlic, and a few dollars each month. We also coordinate the shelter homes, operate the crisis care club, and provide additional care to the community. This is where you come in. Our supply room is constantly dwindling. Currently we are out of tarps and have only a handful of mosquito nets and blankets – we are being forced to turn away people who need essential items for safe living. And with rainy reason just around the corner, all of these items are going to be at an increased demand – yet we are lacking the funds to a) prepare for this event, and b) meet with even the minimalistic demands of the present! You money will go directly to the outreach department providing support and relief, as needed, for as long as it lasts. I have put together a list below of some of the things I've seen distributed over the last couple weeks and the costs associated with doing so:
Large, high quality tarp $25
Large, high quality mosquito net $6.5
Sleeping mat $6
Blanket $3.5
Bicycle $38
50kg of emergency rice for unsponsored families $36
Bus tickets $8
Emergency food money $2-5
Wash Basin $2.5
Fan $32
Chair $8.5
House repair ?
I can assure you that every dollar you donate will be used to buy either one or more of the above items, or be used for outreach staff/volunteer essentials (The gas we use for home visits and the refill of our 20L water supply, ~0.60USD/per working day, are the only two I can think of).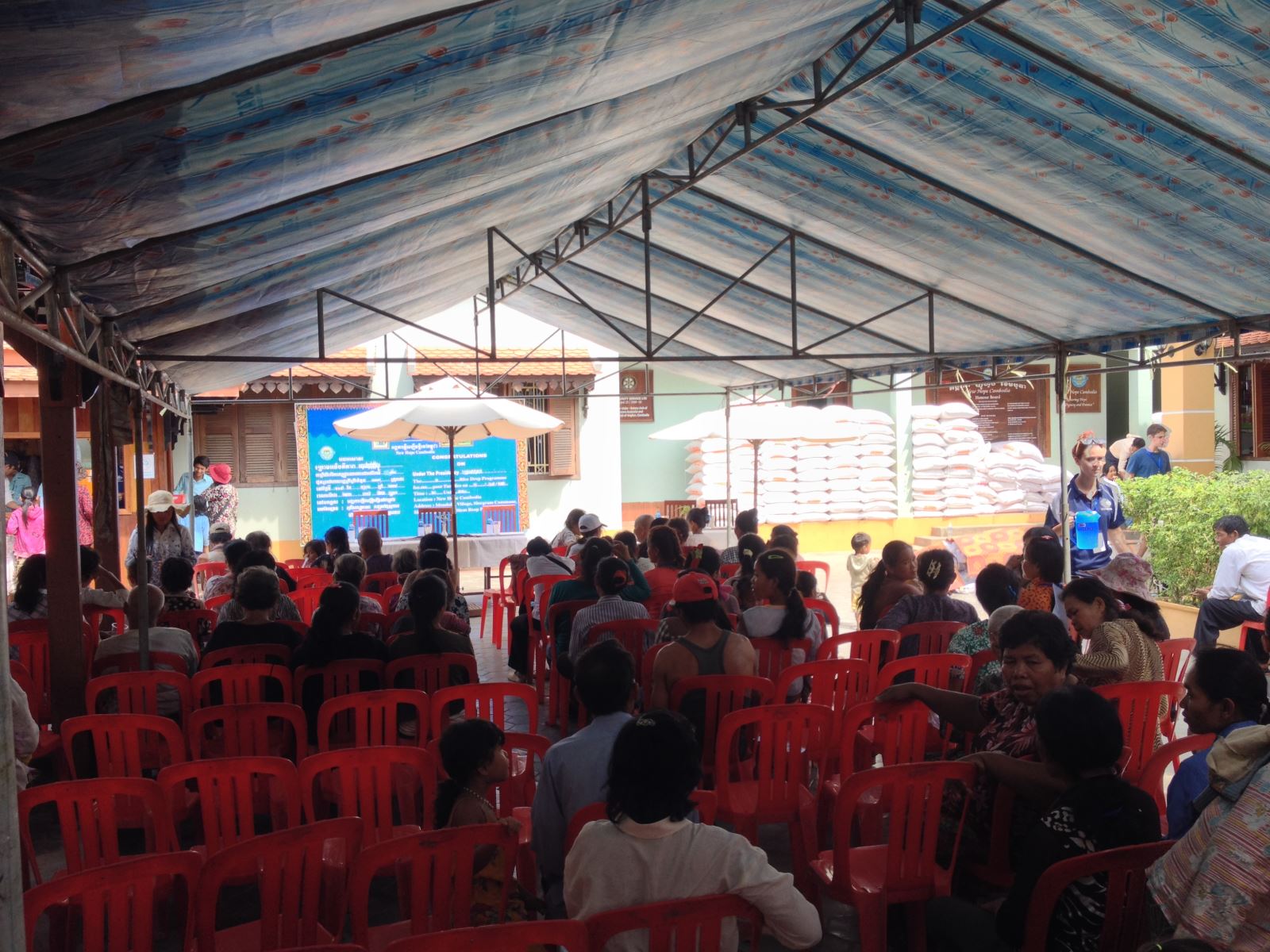 On my first 'rice drop day' we distributed over 14 000kg of rice!
Follow this link to my blog - it contains a neat video of rice drop day
http://theworldissimple.blogspot.com/2014/04/new-hope-cambodia.html
Your money is making a real difference in the lives of people who live in a (probably) much less fortunate situation than your own.
Thank you so much for your support,
Have a nice day,
Rylan
Other Ways to Support New Hope Cambodia:
Head to NHC's website to sponsor a family or a child's education
Find a different branch within NHC that you would rather support
Find a different NHC sponsorship page that has an alternate directive
Come volunteer and experience NHC for yourself! :)
read more
All
Donations

0
Activity

0


There is nothing to show from any feeds at the moment.

There are no current donations or activities for this user.
The fitness feed has been disabled by the page owner.

NEW HOPE CAMBODIA
Receipts for your donations are issued by the GoFundraise system.  Australian donors will also be emailed a Tax deductible receipt (issued by Rotary Australia WorldCommunity Service Ltd - RAWCS). This tax receipt will be emailed within 6 weeks of the end of the month of donation.  For any queries on these receipts, please contact           accounts@newhopeustralia.com.au
If you propose to fundraise for a specific project, please advise us on patf@newhopeaustrali.com.au Otherwise we use your funds for the most urgent of purposes in New Hope.
Our Mission….. to restore hope, dignity and promise to these once proud and prosperous peoples.  Mondul 3 Village, Siem Reap….. one of the poorest slum areas in Cambodia. A broken community of army families, karaoke/sex workers and displaced men women and children.   
New Hope Cambodia is a grass roots, hands on and non government organization. "Whilst 'free education for all' is our priority, an important step in breaking the cycle of poverty, we cannot ignore the chronic malnutrition; ill health and appalling living conditions our students and families face every day".
Today, New Hope, with the assistance of sponsors and volunteers, also provides free  medical treatment for up to one hundred residents per day for illnesses such as chronic malnutrition, HIV, hepatitis, typhoid,  tuberculosis and dengue fever and supports over 300 families on a food program 
             -  Food supplies and support to 320families 
             - Baby formula for 100 malnourished babies.
             - Education for 1000 students 
             - Regular classes are held for Mothers on Family Planning, Child care, and Food Hygiene; and delivers awareness of gambling, drug and Child trafficking issues.
Please help us to continue to give these impoverished families a future.   For further info please visit www.newhopecambodia.com
read more
Created by
Rylan Urban
for NEW HOPE CAMBODIA

AUD $2,033 of AUD$7,500 target
0 people in days
Please make sure you are LOGGED IN. You can only join a Team Leader page if you are logged in and have an Individual page created. If you do, it will be displayed here once you've logged in. If you don't, please return to the 'home page' and follow instructions on how to create your Individual page.