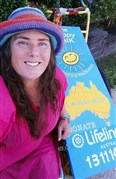 Terra Lalirra

Expires
Sunday, 31 December 2017
The Happy Walk
Terra is walking 16,000kms solo without a support vehicle around Australia for 3 years raising funds for Lifeline's 24/7 mental health crisis hotline, 13 11 14, and raising awareness about mental health and suicide prevention.
Please help Terra help Lifeline.
Every dollar makes a difference.
All online donations go direct to Lifeline to support their 24/7 mental health crisis hotline.
You can give anonymously or leave your name. You can even leave a message of support.
Donations are tax deductible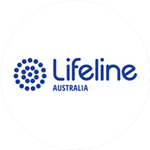 Lifeline Australia
Lifeline's 24/7 telephone line - 13 11 14 has been providing suicide prevention and crisis support services for over 50 years. Our online crisis support chat service is is available seven days a week from 8pm-4am (AEST). Search 'crisis chat'.
Suicide remains the leading cause of death for Australians aged between 15 and 44 (ABS, Causes of Death 2012). 
Each year Lifeline receives over one million contacts from people connecting to care and support by phone, web or face-to-face. To learn more please visit http://www.lifeline.org.au
FUNDOMETER
Target
$20,000
Raised So Far
$20,089
Biggest Supporters:
Offline Donation: $1,558.00
Roebuck Bay Hotel: $1,482.15