CHECK OUT THE FUNDOMETER
With your help, the target is getting closer
SYNTHETIC NATURE 2

Fundometer
TARGET
$10,000.00

RAISED SO FAR
$53.00
YOUR MONEY IS GOING TO:

WWF's mission is to halt the degradation of our planet's natural resources and preserve our life-support system – the environment. By doing things smarter, we aim to build a future in which humans live in harmony with nature, preserving biodiversity so that we all benefit and enjoy our most precious gift. Our planet. 

Please donate to WWF-Australia and help us to continue our important work.
You are secure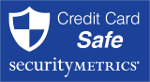 We Accept


Processing Payment. Please wait...